Form 1099-R, Distributions From Pensions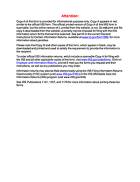 Latest Revision
Updated: 11/23/2019
Successful Requests: 1,036,357
Instructions Included: Yes
File Form 1099-R for each person to whom you have made a designated distribution or are treated as having made a distribution of $10 or more from:
Form 1099-R
None at this time.
Profit-sharing or retirement plans.
Any individual retirement arrangements (IRAs).
Annuities, pensions, insurance contracts, survivor income benefit plans.
Permanent and total disability payments under life insurance contracts.
Charitable gift annuities, etc.